Description
Our Makeover Adventure Vacation in Paradise Also Includes Our 30 Day Online Health Coaching Program!
Your Long Term Success Is Important To Us! You Will Receive 4 One On One Life Coaching Calls, Group Support Calls And Ongoing Online Email Support With Your Very Own Personal Life Coach.

This Personal Makeover Retreat Includes:
7 Nights Superior Lodging
All Food Included
*High Energy Nutritional Eating Schedule:

2 meals daily & 4 snacks daily

*2 Nutritional Counselling Sessions w/ Photos, Measurements & Weigh-in's (days 3&7)

Four Adventure Activity days 3-6.

Activity choices are vast and include white water rafting, personal training,18 holes of championship golf, swimming lessons, tennis lessons, golf lessons, horseback tours, national park tours, zip line canopy tours, chocolate & coffee plantation tours, city tour, volcano tour, extra massages and much more…

Two Pampering Spa Afternoons,(days-2&7), include:
*Two 90 minute massages
* Beauty Treatments both days Include: Body Wraps
-Mani-pedi, hair stylist, skin, facial treatments etc..

Also daily morning and afternoon/ evening recreation choices include:

* Yoga, Fitness, Pilates or Zumba Classes or bucket of golf range balls

* An Additional Personal Instruction or Therapy Sessions Included- 

     You will select from the following choices

* Private Yoga Session,(developing a personal practice)

* Personal Training Session, (Injury Rehab, fitness,strength training).      or  

* Zen Golf Lesson – Swimming Lesson – Tennis Instruction – Massage

____________________________________________________________________________________________

Click Here to reserve your spot!

        * Also Included, a Daily fresh juice or smoothie at SIP Juice Bar
All makeover clients will also receive a gift bag of all natural toiletry goodies, including lotions and potions upon their arrival.
 
 **Clients are not obligated to attend group yoga or group fitness classes and may opt. for bicycling, walking, swimming, running, tennis, golf practice, personal training or private yoga classes. To speed metabolism, extreme exercise is not needed for noticeable rejuvenation improvements, weight loss, increased energy and muscle toning results. Eating proper whole, natural, nutritious foods at certain times in the right combinations will be the proper fuel for Adventures and Exploration. 

We do find however, by simply staying active constantly through out the day helps clients look younger and more vibrant with increased energy and decrease inflammation. Eating lots of healthy fruit snacks and drinking lots of spring water and herbal teas help us curb our food cravings. Our goal is to bring the body to an alkaline state with proper nutrition and water intake for 5 straight days. Clients eat and drink what they like days 1 & 2 and then days 3-7 are a strict whole food eating schedule for 5 straight days until the farewell dinner on night 7.

We suggest that we take photos and record interviews and the beginning and end of our makeover rejuvenation vacations as the before and after differences are astounding. Spa days and daily skin self treatments show instantly noticeable refreshing and glowing results, Being out in Nature everyday does some magnificent to our bodies energy, chemistry and true nature. The energy and the air is just so alive in the rain forest. The air is revitalizing, energizing and grounding all at the same time.

Personal Trainers, Golf Instructors, Tennis Instructors, Swimming Instructors, Yoga Teachers & Massage Therapists are available on site for instruction & treatments usually from 6am-8pm

4 Activity Days Including:

La Paz Waterfall Park Tour (1050AM – 450PM) on Monday or day 3

Canopy Zip Line & White Water Rafting Combo (class 3 – 4). (6AM – 300PM) on Tuesday or day 4

Rainforest Horseback Adventure (830AM – 1PM) on Wednesday or day 5

Irazú Volcano Half Day Tour (630AM depart – 12PM return) on Thursday or day 6

Activities are most often interchangeable and must be scheduled upon booking, prior to arrival. If you would like more horseback touring, golfing 18 holes, a personal training session, private yoga classes, an extra massage or take a city bus tour or visit chocolate or coffee plantation instead of what is offered, please let us know.
 *** All activities will be pre-booked beforehand. We will contact you upon booking and set up your itinerary and customize all of your activities, therapy treatments and classes to suit your tastes.

You can choose your favorite activities and ride horses or play golf everyday and just do what you love. Couples and solo travelers can socialize as much or as little as they choose and not be limited to the confines of a group tour. Our vacation experts take care of everything for you.

Jacuzzi Suites Also Available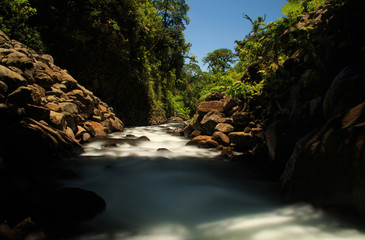 Our adventure tour operators show up at your door and whisk you away on your adventure activities. Yoga, tennis, golf, Olympic swimming pool, state of the art fitness center, shops, restaurants, juice bar and spa are all located on your hotel property or a 5-10 minute walk from your room.
We will pick you up at the SJO Airport with our complimentary shuttle upon your arrival from 6AM – 10PM . Rarely flights arrive later than ten pm and if they do a taxi is less than $10. Red, official, metered taxis only from the airport line up.

Private massage therapists and yoga teachers make house calls and our personal trainer's will meet you at our state of the art fitness center or train you out in nature if weights and machines aren't your thing.

Set up your personal retreat today and enjoy the vacation you have always dreamed of. An all inclusive holiday set up to your specifications and suited to match your unique tastes. Travel alone, bring a friend or family member or bring a group. Bring 3 people and get half off your trip. Bring 7 people and get your trip free!

With our online booking features you are just a click away from Paradise!!! Afterwards you will arrive home refreshed, revived, vibrant looking ten years younger and feeling 10X's better than when you left. When would NOW be a good time? 
Click Here to reserve your spot!

**** Clients are encouraged to arrive and depart on Saturday but clients can book any day of the week and any week of the year. Single, double occupancy and group bookings are most welcome. Holiday bookings for Christmas, New Year's & Easter must be made usually in advance as availability is limited then. Last time I checked we still have room vacancies at New Years, Valentines week and Easter Weeks, but I am not sure how much longer those rooms will be available

This personal transformation retreat is a BIG game changer and it includes a one on one life coaching call, online email support, bi-monthly Monday night group calls and our online 30-Day Optimal Health Program,(a $1,500 value) This insures you have the most successful transformation possible. It is difficult to make big lifestyle changes on your own and know just know that you don't have to do it all at once.

It is paramount to have experienced life coaches to guide you along and share their stories, experience, tips and advice. Most of all, change has to come from a deep place. We have to dig deep and find a cause or a reason to get healthy, fulfill our dreams and live an inspired life. You got this!

We all came to this life to feel good creating huge plans and goals to accomplish, to attain personal peace and to accomplish great things.  Manifesting our dreams is to reach our destiny. Miracles happen in every moment. Change is inevitable, nothing ever stays the same. It is best to make conscious, positive changes that will help guide your future into supreme wellness and abundance.

This program is designed to allow you to grow old gracefully and enjoy your later years, be vibrant and helpful to your spouse, family, community and the world. It is never to late to begin all over again from scratch. It has been proven that the old dog can learn new tricks. We all can have the body we've always dreamed of and we all can have vibrant energy and good health into old age. Through a structured, all natural whole food meal plan, coaching support and daily practices, fitness exercises, breath movements and/or meditation, we bring our bodies into balance with the Earth and her energy. Whatever we eat, drink, wear, spray, clean and bring into contact with our bodies must be good for the earth to be good for us. 

Please contact us with any questions or concerns you may have with our Makeover Program. We look forward to customizing your all inclusive vacation & seeing you in paradise. If you can't make it down to Cost Rica just yet, you can work with us online with our 30 day Optimal Health Program from the comfort of your own home. Pura Vida!!
_____________________________________________________________________________________________________
Finance Your Vacation with Medical Tourism
Many of our guests have been able to finance much or all of their entire vacation with the savings of having their eye surgery, dental work or orthopedic surgery done in Costa Rica. Clean, private hospitals are fully equipped with state-of-the-art facilities, and manned by American and European-trained doctors using the latest techniques. They charge about a third of what you would normally pay for the same procedure in the US, Canada or Europe.
Spend your first day or so having the work done, then recover a few days in seclusion and comfort at our Inn, with room service and 24 hour staff. Later tour Costa Rica when you feel more up to it. If you are interested in having any type of medical procedure done in Costa Rica, please let us know and we will gladly refer you to a highly experienced and reputable English speaking medical doctor specializing in your field.
For dental work, we will recommend an excellent nearby dental clinic.
We also have a retired American nurse on call 24 hours to assist with your recovery.
See You Soon In Paradise Paradise!!!
Don't Forget Your Promotion Code When Booking!
SaveSave
SaveSave