Our Dental Makeover Vacation not only fixes your grill and gets your mouth feeling wonderful, but we will help you look & feel great naturally, taking years off your age appearance. We can also have clients do a green juice cleanse during your stay and this will help release dental toxins from the heavy metals and decay associated with dental removal and repair.
Slow digestion, constipation, skin irritations, inflammation, bad breath or low energy are all signs of clogged intestines and over taxed organs. Does most everything you eat it upset your stomach? Cleansing the body is the solution. If you are overweight you can lose a great deal of weight with this regimen, especially in the abdominal area.
We will train & pamper your body and get you back into healthy working order. Our daily nutrition program, along with with our fitness classes, spa and salon offerings, will help you get fit and trim, limber and toned, bursting with vibrant energy and creating a whole new you! 
Medical Tourism is a very popular reason to visit Costa RIca for many people in foreign countries. Our American trained, husband and wife dental team, has decades of experience and performs world class work at 25%- 40% the cost of the identical procedures offered in the United States.

Many medical plans in the U.S.A. do not include dental procedures and the Canadian medical system can have people waiting 6 months to 2 years for an appointment. Our hotel is conveniently located just a short drive from downtown San Jose and is just ten minutes from SJO, Costa RIca's major international Airport. Our private family owned dental clinic is located just minutes away from our hotel.

A complimentary Uber Taxi will take you to and from your room to our nearby private dental offices. Everything you will ever need is located close by to your hotel and no taxis or rental cars are needed during your stay. Airport shuttles on arrival and departure to and from your hotel are included in your package.
Our beautiful hotel has on premises, a fully equipped gym with weight machines, free weights and cardio equipment. We also have onsite, our gourmet restaurant with three dining areas, featuring breakfast, lunch and dinner mouth watering Costa Rican and International Cuisine. Our hotel also has a full service bar with indoor and outdoor seating, as well as a pool and Jacuzzi along with a full time nurse onsite.

Within a ten minute walk of the hotel, we have salons and spas, Costa Rica's most state of the art fitness center and largest conference center, a juice bar, super markets, bars & night clubs including a 'Hard Rock Cafe', a shopping mall, a dozen restaurants, eclectic shops, pharmacies, banks, doctors, ATM's and a health food store. Our country club is just a block away from your room and boasts a world class professional golf course, an Olympic pool, ten tennis courts, a bar with an outdoor lounge and a gourmet restaurant offering indoor and outdoor dining.
Up to 16 public classes daily are offered for Yoga, Zumba Fit, Indoor Group Cycling, Military Fit, GAP, Combat, HIIT Workout, HIIT Core, Pilates chair/mat/reformer classes, Xpress Abdominal's, Power Up & Much More.
We have private instructors for yoga, Pilates, golf, swimming, tennis & fitness along with on staff nutritionists and body worker's for chiropractics, physio and massage therapy. Our professionally certified staff can counsel, teach, train or provide therapy treatments at the fitness center, the country club or in the privacy of your own hotel room. 

Dental Care Services We Offer:

It is always preferable to keep you teeth sometimes it is inevitable particularly if the tooth has been badly damaged by injury or decay, it has become infected or impacted or you have advanced stages of gum disease.
If a tooth cannot be saved or is causing disruption or damaging other teeth it may have to removed.  This is a simple procedure that can be done in the dental chair under a local anesthetic.
The most commonly extracted teeth are our wisdom teeth.  Often when they erupt they cause problems resulting in pain and discomfort.
Wisdom teeth can be more complicated to remove than most teeth.
Sometimes the doctor will have to divide the tooth up and remove it piece by piece.  Again, most wisdom teeth are extracted in the chair under a local anesthetic so it is a painless procedure.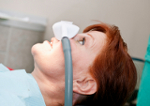 You can send us all of your dental information and history and we can have your X-Rays reviewed at our dental offices for an examination. We will then schedule a professional consultation to discuss your optimal dental experience. Depending on your procedures and recovery recommendations, we will figure out an all inclusive makeover vacation that is customized especially for you and your personal preferences!

Email–> yogicbliss@gmail.com   –   Cell in Costa Rica 

+(506)  8507 – 3792 
Skype Address: yogicbliss@gmail.com    –    

Whatsapp +(506)  8507 – 3792
Contact us for the Dental Experience of a Lifetime!